Posted in
Make-Up Tips For Spring/Summer
Using a minimum of product, bright colours and highlighting your best features will give you a fresh, clean, natural look that's perfect for spring and summer!
The sun is shining, flowers are blooming and leaves are budding on the trees. Taking these as inspiration add a little pop to your make-up with this simple, fresh look that focuses on glowing, soft skin, bright, sparkly eyes and juicy lips.
Your Canvas - Skin
Start with freshly cleaned and moisturized skin and use a tissue to blot away excess moisturizer or oil if your skin is especially oily.
Because very few people have perfect skin, use what you usually do to even out your skin tone and hide your flaws (everyone has them!). But go for as sheer as possible an application - try mixing your concealer and liquid or cream foundation with moisturizer, or use a tinted moisturizer. Remember, it's much easier to add than to take away and the goal here is clean, even-toned, natural-looking skin, so you want as much of your skin to show through as possible. Only add what you need to to the places you need to.
If you use concealer or foundation, remember to use as light a dusting of loose powder (not pressed) as possible. This way your concealer and foundation will be set in place and if your skin is oily, it'll minimize the natural shine of your skin.
Your Frame - Eyebrows & Cheeks
Groom your brows. Any waxing, trimming and tweezing should be done before you start your make-up application. Use a clean mascara wand, or eyebrow brush to brush the hairs of your brows up and then smooth them down. Much like combing the hair on your head this helps to freshen the brow hairs so they're easier to work with. Then fill them in as you usually do, but remember to keep them looking soft and natural - no harsh, heavy lines. Powder works better than pencil, but using your finger to smooth the colour into the hairs will soften the look. And start with as little as possible - remember you can always add more.
Now for cheeks. Grooming your brows and putting on blush will finish your look so much you may find that you don't have to put on as much make-up as you usually do. Use a bright colour in a coral or pink tone and don't be afraid! You won't look like a clown if you apply the product sparingly and use a good quality sheer product. Cream and liquid blushes look the most natural, but if your skin is dry you'll want to mix the blush with moisturizer so it applies evenly. If your skin is oily, you can use cream and liquid blushes but you'll want to brush on a powder in a similar colour to help set it. Use a large brush, one you'd normally use to apply loose power is ideal. For cream, dab the brush into the blush and swirl on the back of your hand or a tissue to remove the excess. For powder, do the same but tap away the excess. Now you're ready to apply! Locate the apples of your cheeks (the fleshy part of your cheeks when you smile) and gently (GENTLY) apply the blush in a small swirling motion, sweeping slightly up onto your cheekbones towards your temples.
Adding highlights to your face is key for a fresh, youthful, gorgeous look - bringing light to your face and making you look healthier. For this you can use a highlighter in powder, cream or liquid form as long as it's sheer and shimmery. The places to accentuate are the browbone, the upper cheekbone and the inside of the eyes. Using your fingers or a small eyeshadow brush, apply the highlighter under the brow blending down towards the crease and across towards the nose and the hairline. Dabbing a small amount of highlighter on the inside corner of the eye will open them up, making them look bigger and more wide-awake. Finally, apply some of the highlighter across the top of your cheekbone, blending it down into the blush and up into the eye area.
Your Focus - Eyes & Lips
The simplest way to accentuate your eyes is to apply a sheer, shimmery, fleshtone colour from your lashline to the crease and blend it out. Stick with soft beiges and pinks for a very natural look. Smudge pencil eyeliner or eyeshadow along your upper lash line, blending into the lashes as much as possible. You can use dark brown or black and to really accentuate your eye colour try using a little colour layered over top. Copper for blue eyes, warm red-browns for green eyes, deep purples for green eyes and gold for hazel eyes. Remember to keep it as subtle as possible for this look - a little colour goes a long way!
Curling your lashes is one of the easiest things to do to make your eyes look bigger and yourself more awake and younger. So curl your lashes making sure to make the curl look as natural as possible. Now apply mascara as you normally would, combing in between each layer until you've reached the desired effect. Key to this look is a very soft, natural looking eye so don't overdo the mascara!
The easiest way to make your face really pop is with your lip colour and for spring and summer the only way to do it is with lipgloss. Choose one that suits your skin tone but don't be afraid of bold colours - like your blush, it's all in the application. Think juicy and go for soft reds, corals, pinks or oranges. But think sheer too - you want your lips to show through. Forgo any pencil or lipstick, all you need is a good bright gloss. To intensify your lip colour, try using a lip stain, or a very light application of a similar-toned lipstick underneath the gloss.
-------------------------------------------------------------------------------------------------------------------
---
About the Author : Shikha Bhaimia is a multi talented wedding specialist. Shikha Bhaimia is a world renowned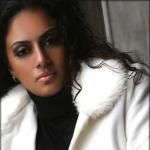 Make-up Artist & hair Stylist trained at the Il-Makiage Academy in Manhattan, New York. She has been the official Make-up Artist of Bollywood Awards & Dulhan Expo in USA for a number of years - Shikha has made up the likes of Soha Ali Khan, Neha Dhupia, Carol Garcia, Aamir Jamal and many more. Shikha has 10 years of Bridal & Fashion Makeup Experience under her belt.
Contact Shikha at :
bride@beautybyshikha.com