Posted in
So I know 'sporty chic' is the trend of the season, but what does 'sporty chic' really mean..
Does sporty chic mean we can now go from gym to work without needing a change?
Liberating as it may sound stinky and sweaty can never be chic.
Sneakers to work?
Sporty as sneakers may be chic, for work they are not, on any day other than casual Friday.
And while we are at it, lets also clarify that a sports bra does not equal a crop top and a routine of a pizza and 20 crunches a day never gave anyone a six pack ripped enough for a crop top.
A shiny leotard is just for a 70's theme party and a cap worn back in front is not saving you from a bad hair day. A sweat band worn inside an air-conditioned car makes not an 'it accessory' unless you are the kind who stacks dumbbells in the car and breaks into bicep curls at every traffic signal.
So how can we do sporty chic the chic way...here are some rules I follow..and if you, like me, are not a supermodel or Deepika Padukone these should work.
Supermodels and Deepika, you could look good in a spongebob squarepants costume (Imagine it, no seriously..)
1. Add just one sporty element to the look, if you are feeling super adventurous maybe 2, but never do head to toe sporty.
2. Sneakers should be paired with skinny pants or the mini midi length skirts and dresses (unless you are very tall)
3. If you are wearing sporty pants and silhouettes add a pair of sexy heels for a generous dose of chic to your sporty.
4. Pick pieces that have a sporty silhouettes but use chic high fashion prints or fabrics..or vice versa (eg. my sporty hooded jacket is made of ladylike chic lace)
5. Wear oversize sweat shirts and sporty t shirts with body-con skirts and dresses for effortless glamour.
6. When in doubt just add a few sporty accessories and stay away from the rest. Sporty sunglasses, watches and bags.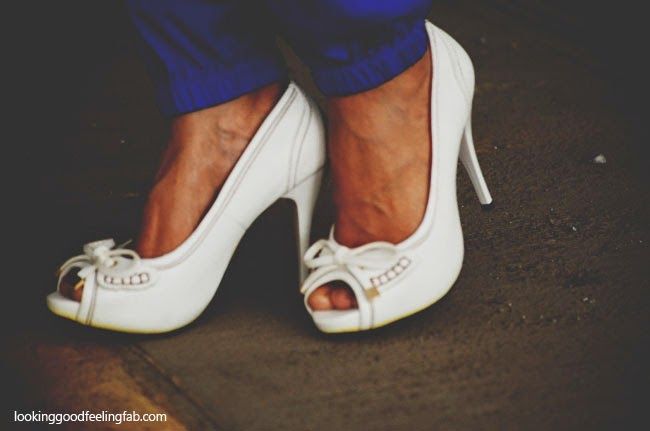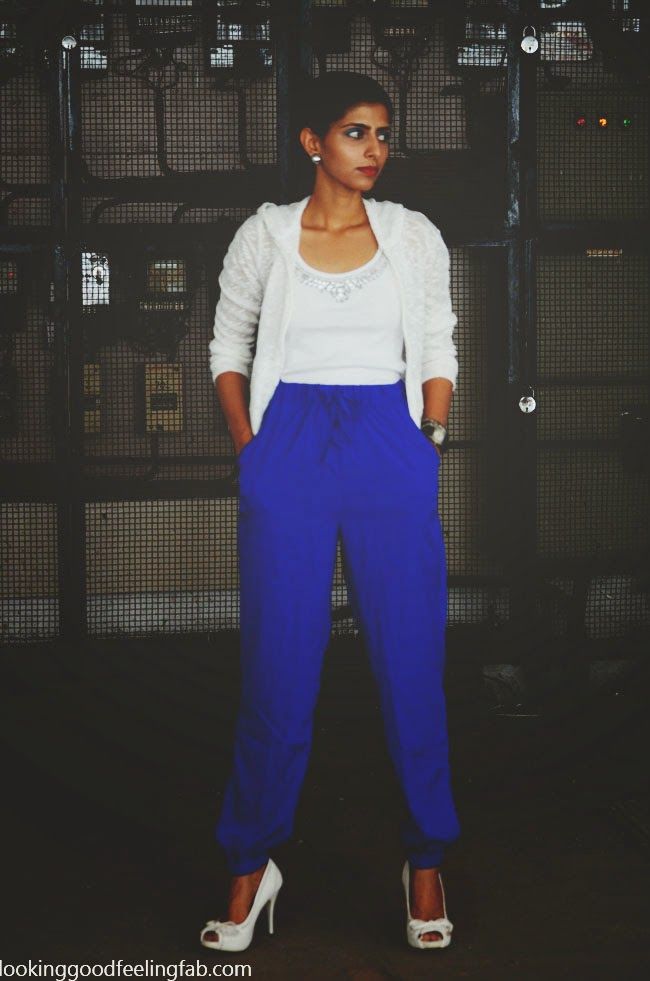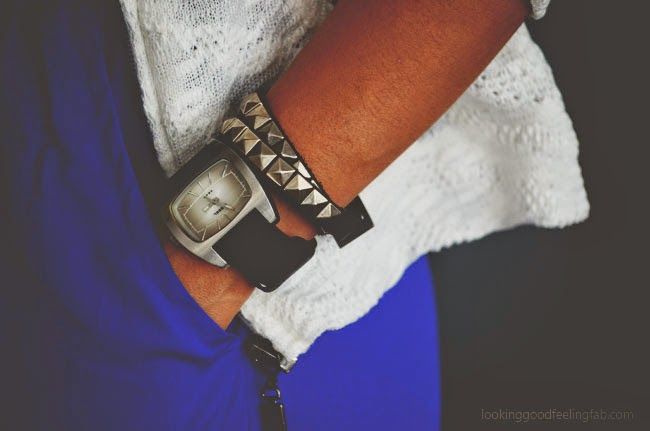 There are a lot of people who hate the word 'rule' and love getting into arguments with anyone who uses the term, so Id like to clarify that these are my rules and by no means am I trying to impose them on anyone.
There are those who are 4 ft tall, live on pizza's and can still wear sweat shorts, sports bra's, sneakers and look like a million bucks (according to them)..well...more power to you girl..
Unfortunately I am not one of those lucky girls, so these are my rules and you could choose to disagree.
So what are your rules (if any) for doing 'sporty chic' the chic way?
--------------------------------------------------------------------------------------
About the Author : Abhilasha Mehta is an engineer and a MBA by profession, she always wanted to study and work with fashion. She juggles many roles together. but her day revolves around her role as a mother.
Article and Image Source : http://www.lookinggoodfeelingfab.com/2014/04/sportychicfashiontrend.html